AVEBE: Starting Up Strategic Dialogue
AVEBE is an innovative company that processes potato starch and potato proteins. Partly due to the loss of EU funding in 2012, the Executive Committee (EC) redefined the strategy, resulting in a 70 pages-thick AVEBE Strategy 2018. The EC wanted to share the essence and priorities of this strategy document with all employees worldwide, starting at management level.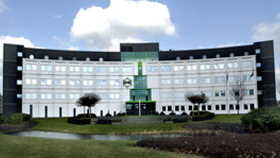 To anchor the strategy, MeyerMonitor supported the EC in reducing the strategy to a clear Strategy 2018 booklet, supported by an animated cartoon. As a baseline, MeyerMonitor conducted a "Strategy Awareness" pulse check among the top 100 leaders of the company. The results showed a remarkable knowledge gap between the direct reports of the EC and the underlying management layers.
MeyerMonitor facilitated a top 100 "Strategy Off-site." This day had an interactive program, starting with the "strategy pitch" by the CEO, followed by workshops in which the leading coalition was challenged to internalize the strategy, which empowered them to share key messages with their people and determine their 7 "golden leadership rules". This resulted in an activated, energized and strategically engaged leading coalition.