Brunel: The CEO and his experience with MeyerMonitor
Brunel is a worldwide provider in the flexible deployment of professionals in Engineering, IT, Legal, Finance and the Oil & Gas Industry. Since 2009 multiple data and dialogue tools have been used there to measure strategy awareness, employee engagement, organizational execution power and leadership behavior.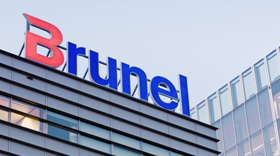 In an interview with Robeco's Safe magazine on the topic of Leadership, Brunel CEO Jan Arie van Barneveld described his experience with MeyerMonitor as a means to assess his organization's current performance and its future challenges.

In his view, the methodology behind the CompanyMonitor provides him with valuable insights. The CompanyMonitor gives employees the ability to (anonymously) rate aspects of the organization on a current and desired scale.

The outcomes of the 2011 CompanyMonitor, as mentioned in the interview, indicated improvement areas were Brunel´s image and communication from the top of the organization, while at the same time that employees were very satisfied with their jobs and that flexibility and a sense of entrepreneurship were among the company's strengths.*

Brunel continues to grow as a result of investing in the right people. As part of developing their people, Brunel uses MeyerMonitors tools to measure their people's view on the critical capabilities for realizing their strategy as seen at page 62 of their annual report of 2013. This creates a blueprint of their organization with which to manage alignment and the need for change.

*Source: Safe Magazine April/May 2011