Organizational Culture Boost at Schiphol Group
"Boost organizational culture" was one of the missions of both Wim Mul, HR Director at Schiphol Group from 2006 until 2012, and Jos Nijhuis, CEO since 2009. People engagement has traditionally been a strong part of the Schiphol organizational culture, while willingness to change and flexibility have been weaker elements of that culture. To foster entrepreneurial spirit and a focus on results, Nijhuis and Mul launched the 'I… Schiphol!' program at the end of 2009.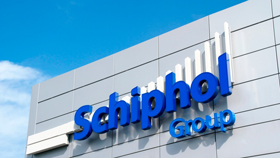 Although change managers are often tempted to appeal to a 'we-feeling' within an organization, the 'I… Schiphol!' program deliberately focused on each individual's 'personal responsibility'.

First, employees were asked to fill in an organizational & cultural monitor from MeyerMonitor. The objective was to gain insights into the discrepancies between strategically important organizational capabilities and the current performance of strategy execution. The monitor brought up a few issues: "ambition level," "appreciation and recognition," "open and direct communication," "entrepreneurship" and "bureaucracy".

Subsequently, the Board and management team held dialogue sessions with senior management to translate these issues into priorities and corporate values. An interesting insight Mul and Nijhuis derived from this process was that people do want to change if you involve them around why, what, how and when. "People want to be able to oversee the consequences."

Dutch source: http://www.hrtop100.nl/pagina/?p=271