ABN AMRO Clearing: Strengthening focus and capabilities
ABN AMRO Clearing Bank N.V. is a leading global clearer, clearing 16 million trades daily on 85 exchanges across Europe, the Americas and Asia Pacific. Since 2012 MeyerMonitor has supported ABN AMRO Clearing's strategic dialogue; strengthening the organization's focus and capabilities to realize its ultimate goal to make their clients globally competitive.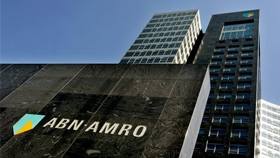 MeyerMonitor supports ABN AMRO Clearing (AAC)'s strategic dialogue both online and offline, via the following interventions:

1. Co-creating Strategy 2015 presentation with the AAC Global Management Team (GMT); translating existing strategic documents into a short, clear and inspiring transferable booklet & image.
2. Measuring strategy awareness throughout the organization; indicating which areas of the organization are less aware and where a possible leading coalition is located.
3. Activating the leading coalition by facilitating Top 120 strategy off-sites in Europe, America and Asia-Pacific; creating a community of Strategy 2015 ambassadors and inspiring & empowering management to spread the strategy throughout the company.
4. Organizing global online strategy dialogue sessions with AAC's GMT; giving all employees the opportunity to ask questions, deliver local input and share their thoughts around strategic topics and the road towards execution.
5. Supporting with quarterly strategy updates, collecting, combining and analyzing local input after the off-sites and dialogue sessions; ensuring that strategic dialogue becomes a continuous process rather than a one-off presentation.

As a result of the strategic dialogue process within AAC, the strategy was measurably more known and clear, local and global priorities were aligned and the organization started to continuously works together towards a common goal.