KPN: Board of Directors put in direct touch with employees
KPN is the leading telecommunications and ICT service provider in the Netherlands. On a yearly basis KPN organizes a tour of townhall meetings: Board of Directors in connection with employees. The main goal of these meetings is to inform employees about KPN's strategy and investments.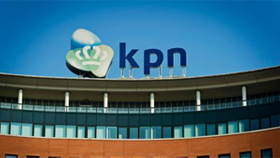 MeyerMonitor introduced a new and unique way of hosting the Board event: an organization-wide, 48-hour online strategy event, a sort of virtual tour. During this event, employees discussed various strategic topics with the Board and their colleagues. One Board member would be constantly online at all times. From the 28,000 people invited from all over the world, 9,300 qualitative comments were received. Reactions to this online strategic dialogue platform were very positive.