Theodoor Gilissen Bankiers: Culture change made visible
Theodoor Gilissen, one of the leading private banks in The Netherlands, conducted its follow-up people & culture scan in 2012. Like many financial service companies, Theodoor Gilissen started the process of adapting its service proposition to its clients in the aftermath of the financial crisis in 2009. One of the key challenges to demonstrate desired changes in its proposition towards clients was to change organizational capabilities and culture.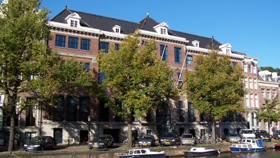 MeyerMonitor assisted Theodoor Gilissen in measuring the impact of various change projectsdirected to supporting the capability of personnel and the organization as a whole to change. The survey showed that all four drivers for change has improved:
1. Strategy awareness
2. People engagement
3. Organizational capability
4. Leadership
The positive results of the survey visibly motivated management and the key professionals to keep focus and further work on progress around people development and culture change.